The Other Woman
(PG-13)
Cameron Diaz, Leslie Mann
- 1 hr. 49 mins..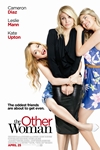 After discovering her boyfriend is married, a woman tries to get her ruined life back on track. But when she accidentally meets the wife he's been cheating on, she realizes they have much in common, and her sworn enemy becomes her greatest friend. When yet another affair is discovered, all three women team up to plot mutual revenge on their cheating, lying, three-timing SOB.
Official Site
Trailer
---
The Amazing Spider-Man 2
(PG-13)
Emma Stone, Dane DeHaan
- 2 hr. 22 mins..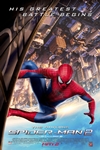 We've always known that Spider-Man's most important battle has been within himself: the struggle between the ordinary obligations of Peter Parker and the extraordinary responsibilities of Spider-Man.
It's great to be Spider-Man. For Peter Parker, there's no feeling quite like swinging between skyscrapers, embracing being the hero, and spending time with Gwen. But being Spider-Man comes at a price: only Spider-Man can protect his fellow New Yorkers from the formidable villains that threaten the city. With the emergence of Electro, Peter must confront a foe far more powerful than he. And as his old friend, Harry Osborn, returns, Peter comes to realize that all of his enemies have one thing in common: OsCorp.
Official Site
Trailer
---
Moms' Night Out
(PG)
Sarah Drew, Trace Adkins
- 1 hr. 38 mins..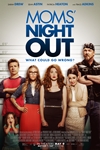 All Allyson and her friends want is a peaceful, grown-up evening of dinner and conversation . . . a long-needed moms' night out. But in order to enjoy high heels, adult conversation and food not served in a paper bag, they need their husbands to watch the kids for three hours... what could go wrong? This film is an endearing true-to-life family comedy that celebrates the beautiful mess called parenting.
Official Site
Trailer
---
Godzilla
(PG-13)
Aaron Taylor-Johnson, Ken Watanabe
- .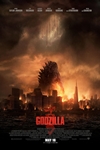 An epic rebirth to Toho's iconic Godzilla, this spectacular adventure pits the world's most famous monster against malevolent creatures who, bolstered by humanity's scientific arrogance, threaten our very existence.
Official Site
Trailer
---
Million Dollar Arm
(PG)
John Hamm, Bill Paxton
- .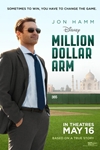 JB Bernstein is a once-successful sports agent who now finds himself edged out by bigger, slicker competitors. He and his partner Aash will have to close their business down for good if JB doesn't come up with something fast. Late one night, while watching cricket being played in India on TV, JB comes up with an idea so radical it just might work. Why not go to there and find the next baseball pitching sensation? Setting off for Mumbai with nothing but a gifted but cantankerous scout in tow, JB stages a televised, nationwide competition called "Million Dollar Arm" where 40,000 hopefuls compete before two 18-year-old finalists, Rinku and Dinesh, emerge as winners. JB brings them back to the United States to train with legendary pitching coach Tom House. The goal: get the boys signed to a major league team.
Not only is the game itself difficult to master, but life in the U.S. with a committed bachelor makes things even more complicated-for all of them. While Rinku and Dinesh learn the finer points of baseball and American culture, they in turn teach JB the true meaning of teamwork and commitment. Ultimately, what began as a purely commercial venture becomes something more and leads JB to find the one thing he was never looking for at all-a family.
Official Site
Trailer
---
22 Jump Street
(NR)
Channing Tatum, Jonah Hill
- .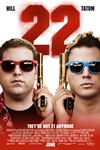 After making their way through high school (twice), big changes are in store for officers Schmidt and Jenko when they go deep undercover at a local college. But when Jenko meets a kindred spirit on the football team, and Schmidt infiltrates the bohemian art major scene, they begin to question their partnership. Now they don't have to just crack the case - they have to figure out if they can have a mature relationship. If these two overgrown adolescents can grow from freshmen into real men, college might be the best thing that ever happened to them.
Official Site
Trailer
---
How to Train Your Dragon 2
(PG)
Jay Baruchel, Gerard Butler
- .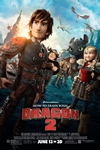 Set in the mythical world of burly Vikings and wild dragons, and based on the book by Cressida Cowell, the action comedy tells the story of Hiccup, a Viking teenager who doesn't exactly fit in with his tribe's longstanding tradition of heroic dragon slayers. Hiccup's world is turned upside down when he encounters a dragon that challenges he and his fellow Vikings to see the world from an entirely different point of view.
Official Site
Trailer
---