Divergent
(PG-13)
Shailene Woodley, Theo James
- 2 hr. 23 mins..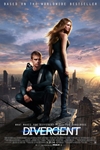 This thrilling action-adventure film is set in a world where people are divided into distinct factions based on human virtues. Tris Prior is warned she is Divergent and will never fit into any one group. When she discovers a conspiracy by a faction leader to destroy all Divergents, Tris must learn to trust in the mysterious Four and together they must find out what makes being Divergent so dangerous before it's too late.
Official Site
Trailer
---
Muppets Most Wanted
(PG)
Kermit the Frog, Miss Piggy
- 1 hr. 52 mins..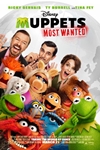 This film takes the entire Muppets gang on a global tour, selling out grand theaters in some of Europe's most exciting destinations, including Berlin, Madrid and London. But mayhem follows the Muppets overseas, as they find themselves unwittingly entangled in an international crime caper headed by Constantine-the World's Number One Criminal and a dead ringer for Kermit-and his dastardly sidekick Dominic.
Official Site
Trailer
---
Captain America: The Winter Soldier
(NR)
Chris Evans, Scarlett Johansson
- 2 hr. 8 mins..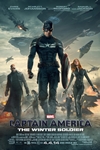 After the cataclysmic events in New York with The Avengers, Steve Rogers, aka Captain America, living quietly in Washington, D.C. and trying to adjust to the modern world. But when a S.H.I.E.L.D. colleague comes under attack, Steve becomes embroiled in a web of intrigue that threatens to put the world at risk. Joining forces with the Black Widow, Captain America struggles to expose the ever-widening conspiracy while fighting off professional assassins sent to silence him at every turn. When the full scope of the villainous plot is revealed, Captain America and the Black Widow enlist the help of a new ally, the Falcon. However, they soon find themselves up against an unexpected and formidable enemy-the Winter Soldier.
Official Site
Trailer
---
Draft Day
(PG-13)
Kevin Costner, Jennifer Garner
- .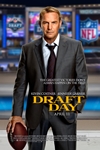 On the day of the NFL Draft, general manager Sonny Weaver has the opportunity to save football in Cleveland when he trades for the number one pick. He must quickly decide what he's willing to sacrifice in pursuit of perfection as the lines between his personal and professional life become blurred on a life-changing day for a few hundred young men with dreams of playing in the NFL.
Official Site
Trailer
---
Rio 2
(G)
Anne Hathaway, Jesse Eisenberg
- .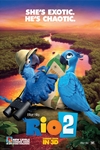 It's a jungle out there for Blu, Jewel and their three kids in RIO 2, after they're hurtled from that magical city to the wilds of the Amazon. As Blu tries to fit in, he goes beak-to-beak with the vengeful Nigel, and meets the most fearsome adversary of all - his father-in-law.
Official Site
Trailer
---
The Amazing Spider-Man 2
(NR)
Emma Stone, Dane DeHaan
- .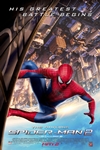 We've always known that Spider-Man's most important battle has been within himself: the struggle between the ordinary obligations of Peter Parker and the extraordinary responsibilities of Spider-Man.
It's great to be Spider-Man. For Peter Parker, there's no feeling quite like swinging between skyscrapers, embracing being the hero, and spending time with Gwen. But being Spider-Man comes at a price: only Spider-Man can protect his fellow New Yorkers from the formidable villains that threaten the city. With the emergence of Electro, Peter must confront a foe far more powerful than he. And as his old friend, Harry Osborn, returns, Peter comes to realize that all of his enemies have one thing in common: OsCorp.
Official Site
Trailer
---
Moms' Night Out
(PG)
Sarah Drew, Trace Adkins
- 1 hr. 38 mins..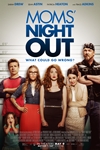 All Allyson and her friends want is a peaceful, grown-up evening of dinner and conversation . . . a long-needed moms' night out. But in order to enjoy high heels, adult conversation and food not served in a paper bag, they need their husbands to watch the kids for three hours... what could go wrong? This film is an endearing true-to-life family comedy that celebrates the beautiful mess called parenting.
Official Site
Trailer
---
Godzilla
(NR)
Aaron Taylor-Johnson, Ken Watanabe
- .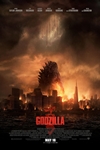 An epic rebirth to Toho's iconic Godzilla, this spectacular adventure pits the world's most famous monster against malevolent creatures who, bolstered by humanity's scientific arrogance, threaten our very existence.
Official Site
Trailer
---
X-Men: Days of Future Past
(NR)
Jennifer Lawrence, Hugh Jackman
- . Official Site
Trailer
---