Citizen Hearst
(NR)
William H. Macy, Frank A. Bennack, Jr.
- .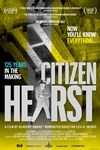 A look at the 125-year history of the Hearst media empire, from William Randolph Hearst's pioneering and controversial days of headline-grabbing newspapers and yellow journalism to today's successful and cultureshaping news, magazine, television and digital brands around the world.
Official Site
Trailer
---
Dolphin Tale 2
(PG)
Harry Connick, Jr, Morgan Freeman
- .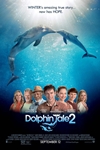 It has been several years since young Sawyer Nelson and the dedicated team at the Clearwater Marine Hospital, headed by Dr. Clay Haskett, rescued Winter. With the help of Dr. Cameron McCarthy, who developed a unique prosthetic tail for the injured dolphin, they were able to save her life.
Yet their fight is not over. Winter's surrogate mother has passed away, leaving Winter without the only poolmate she has ever known. However, the loss of Panama may have even greater repercussions for Winter, who, according to USDA regulations, cannot be housed alone, as dolphins' social behavior requires them to be paired with other dolphins. The team must find a companion for her before Clearwater loses their beloved Winter to another aquarium.
Official Site
Trailer
---
No Good Deed
(PG-13)
Idris Elba, Taraji P. Henson
- .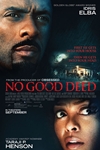 Terri, a devoted wife and mother of two, lives an ideal life that takes a dramatic turn when her home and children are threatened by Colin, a charming stranger who smooth-talks his way into her house, claiming car trouble. The unexpected invitation leaves her and her family terrorized and fighting for survival.
Official Site
Trailer
---
Cas and Dylan
(NR)
Tatiana Maslany, Richard Dreyfuss
- 1 hr. 30 mins.. Official Site
Trailer
---
Kramer vs. Kramer
(NR)
Dustin Hoffman, Meryl Streep
- 1 hr. 44 mins.. Official Site
Trailer
---
Mom, Murder and Me
(NR)
Sarah Klaren, Kathy Garver
- 1 hr. 33 mins.. Official Site
Trailer
---
Putzel
(NR)
Jack Carpenter, Melanie Lynskey
- . Official Site
Trailer
---
True Son
(NR)
- 1 hr. 10 mins.. Official Site
Trailer
---
Lovely Louise
(NR)
Stefan Kurt, Annemarie Düringer
- 1 hr. 31 mins.. Official Site
Trailer
---
The Maze Runner
(PG-13)
Dylan O'Brien, Kaya Scodelario
- .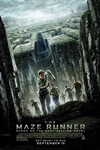 When Thomas wakes up trapped in a massive maze with a group of other boys, he has no memory of the outside world other than strange dreams about a mysterious organization known as W.C.K.D. Only by piecing together fragments of his past with clues he discovers in the maze can Thomas hope to uncover his true purpose and a way to escape.
Official Site
Trailer
---
This Is Where I Leave You
(R)
Rose Byrne, Timothy Olyphant
- 1 hr. 43 mins..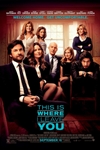 The Foxman family doesn't get along, and they haven't all been together in years. But when the patriarch dies, the whole clan is expected to fulfill his final wish and sit Shiva for him for an entire week. Now newly divorced, newly jobless Judd Foxman has to travel home to face his dysfunctional family, including his hot-to-trot psychiatrist mom, his sarcastic older brother, his unhappy sister and his too-perfect younger brother in an effort to see if family bonds will prevent them from killing one another.
Official Site
Trailer
---
A Walk Among the Tombstones
(R)
Liam Neeson, Ruth Wilson
- .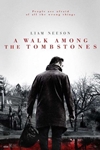 Formerly a detective with the NYPD, now a recovering alcoholic haunted by regrets, Matt Scudder has a lot to make up for. When a series of kidnappings targeting the city's worst drug criminals escalates to grisly murder, the circuit's ruthless leader convinces Scudder to find the culprits and bring them to bloody justice. Working as an unlicensed private detective, Matt sees what the police don't see and treads where they most fear to. Operating just outside the law to track down the monsters responsible, Scudder stops just short of becoming one himself.
Official Site
Trailer
---
The Boxtrolls
(PG)
Ben Kingsley, Toni Collette
- .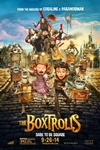 The Boxtrolls, a community of quirky, mischievous creatures, have lovingly raised an orphaned human boy named Eggs in the amazing cavernous home they've built beneath the streets of Cheesebridge. When the town's villain, Archibald Snatcher, comes up with a plot to get rid of the Boxtrolls, Eggs decides to venture above ground, "into the light," where he meets and teams up with fabulously feisty Winnifred. Together, they devise a daring plan to save Eggs' family.
Official Site
Trailer
---