The Boxtrolls
(PG)
Ben Kingsley, Toni Collette
- 1 hr. 40 mins..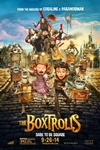 The Boxtrolls, a community of quirky, mischievous creatures, have lovingly raised an orphaned human boy named Eggs in the amazing cavernous home they've built beneath the streets of Cheesebridge. When the town's villain, Archibald Snatcher, comes up with a plot to get rid of the Boxtrolls, Eggs decides to venture above ground, "into the light," where he meets and teams up with fabulously feisty Winnifred. Together, they devise a daring plan to save Eggs' family.
Official Site
Trailer
---
The Equalizer
(R)
ChloŽ Grace Moretz, Denzel Washington
- 2 hr. 11 mins..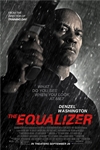 McCall is a former black ops commando who has faked his death to live a quiet life in Boston. When he comes out of his self-imposed retirement to rescue a young girl, Teri, he finds himself face to face with ultra-violent Russian gangsters. As he serves vengeance against those who brutalize the helpless, McCall's desire for justice is reawakened. If someone has a problem, the odds are stacked against them, and they have nowhere else to turn, McCall will help. He is The Equalizer.
Official Site
Trailer
---
Gone Girl
(R)
Ben Affleck, Rosamund Pike
- 2 hr. 25 mins..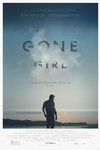 This film unearths the secrets at the heart of a modern marriage. On the occasion of his fifth wedding anniversary, Nick Dunne reports that his beautiful wife, Amy, has gone missing. Under pressure from the police and a growing media frenzy, Nick's portrait of a blissful union begins to crumble. Soon his lies, deceits and strange behavior have everyone asking the same dark question: Did Nick Dunne kill his wife?
Official Site
Trailer
---
Alexander and the Terrible, Horrible, No Good, Very Bad Day
(PG)
Steve Carell, Jennifer Garner
- 1 hr. 20 mins..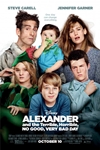 Follows the exploits of 11-year-old Alexander as he experiences the most terrible and horrible day of his young life-a day that begins with gum stuck in his hair, followed by one calamity after another. But when Alexander tells his upbeat family about the misadventures of his disastrous day, he finds little sympathy and begins to wonder if bad things only happen to him. He soon learns that he's not alone when his brother, sister, mom and dad all find themselves living through their own terrible, horrible, no good, very bad day. Anyone who says there is no such thing as a bad day just hasn't had one.
Official Site
Trailer
---
The Disappearance of Eleanor Rigby: Him
(R)
Jessica Chastain, James McAvoy
- . The experiences of a married couple going through a difficult time in their relationship are seen through the eyes of the husband.
Official Site
Trailer
---
Dracula Untold
(PG-13)
Luke Evans, Sarah Gadon
- .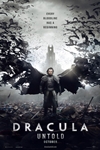 Explores the origin of Dracula, weaving vampire mythology with the true history of Prince Vlad the Impaler, depicting Dracula as a flawed hero in a tragic love story set in a dark age of magic and war.
Official Site
Trailer
---
The Judge
(R)
Vera Farmiga, Robert Downey Jr.
- 2 hr. 21 mins..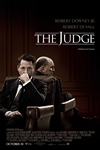 A successful lawyer returns to his hometown for his mother's funeral only to discover that his estranged father, the town's judge, is suspected of murder. He sets out to discover the truth and along the way reconnects with the family he walked away from years before.
Official Site
Trailer
---
The Book of Life
(PG)
Diego Luna, Channing Tatum
- .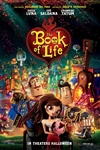 This film is a vibrant fantasy-adventure, tells the legend of Manolo, a conflicted hero and dreamer who sets off on an epic quest through magical, mythical and wondrous worlds in order to rescue his one true love and defend his village.
Official Site
Trailer
---
Fury
(R)
Brad Pitt, Logan Lerman
- .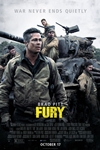 April, 1945. As the Allies make their final push in the European Theatre, a battle-hardened army sergeant named Wardaddy commands a Sherman tank and her five-man crew on a deadly mission behind enemy lines. Outnumbered and outgunned, and with a rookie soldier thrust into their platoon, Wardaddy and his men face overwhelming odds in their heroic attempts to strike at the heart of Nazi Germany.
Official Site
Trailer
---
Big Hero 6
(NR)
- .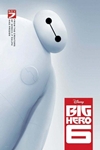 An action comedy adventure about brilliant robotics prodigy Hiro Hamada, who finds himself in the grips of a criminal plot that threatens to destroy the fast-paced, high-tech city of San Fransokyo. With the help of his closest companion-a robot named Baymax-Hiro joins forces with a reluctant team of first-time crime fighters on a mission to save their city.
Official Site
Trailer
---