The Hundred-Foot Journey
(PG)
Helen Mirren, Manish Dayal
- 1 hr. 57 mins..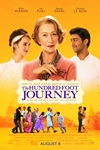 Hassan Kadam is a culinary ingénue with the gastronomic equivalent of perfect pitch. When Hassan and his family, led by Papa, move to a quaint village in the South of France with the grand plan of opening an Indian restaurant in the picturesque countryside, they are undeterred by the fact that only 100 feet opposite stands a Michelin starred classical French eatery. However upon encountering the icy proprietress, Madame Mallory, the Kadam family realise they may have bitten off more than they can chew. Outraged by the new arrivals, Madame Mallory is determined to have their business shut down. As cultures clash and food flies, an all-out war escalates between the two establishments -- until, that is, Hassan's passion and talent for French cuisine begin to enchant Madame Mallory and even she can't deny this young chef could have what it takes to garner even more acclaim for her beloved restaurant. This, along with his new-found friendship with her beautiful sous chef Marguerite, starts to weave a magic between the two cultures and, despite their different tastes, they discover an unlikely recipe for success that surprises them all.
Official Site
Trailer
---
Into the Storm
(PG-13)
Richard Armitage, Sarah Wayne Callies
- 1 hr. 29 mins..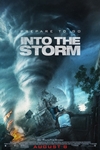 In the span of a single day, the town of Silverton is ravaged by an unprecedented onslaught of tornadoes. The entire town is at the mercy of the erratic and deadly cyclones, even as storm trackers predict the worst is yet to come. Most people seek shelter, while others run towards the vortex, testing how far a storm chaser will go for that once-in-a-lifetime shot.
Official Site
Trailer
---
Teenage Mutant Ninja Turtles
(PG-13)
Megan Fox, William Fichtner
- 2 hr. 0 mins..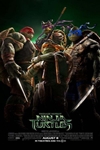 The city needs heroes. Darkness has settled over New York City as Shredder and his evil Foot Clan have an iron grip on everything from the police to the politicians. The future is grim until four unlikely outcast brothers rise from the sewers and discover their destiny as Teenage Mutant Ninja Turtles. The Turtles must work with fearless reporter April and her wise-cracking cameraman Vern Fenwick to save the city and unravel Shredder's diabolical plan.
Official Site
Trailer
---
Let's Be Cops
(R)
Damon Wayans Jr., Jake Johnson
- 1 hr. 44 mins..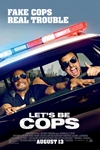 It's the ultimate buddy cop movie except for one thing: they're not cops. When two struggling pals dress as police officers for a costume party, they become neighborhood sensations. But when these newly-minted "heroes" get tangled in a real life web of mobsters and dirty detectives, they must put their fake badges on the line.
Official Site
Trailer
---
The Expendables 3
(PG-13)
Jason Statham, Nicolas Cage
- 1 hr. 43 mins..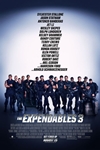 Barney, Christmas and the rest of the team comes face-to-face with Conrad Stonebanks, who years ago co-founded The Expendables with Barney. Stonebanks subsequently became a ruthless arms trader and someone who Barney was forced to kill... or so he thought. Stonebanks, who eluded death once before, now is making it his mission to end The Expendables -- but Barney has other plans. Barney decides that he has to fight old blood with new blood, and brings in a new era of Expendables team members, recruiting individuals who are younger, faster and more tech-savvy. The latest mission becomes a clash of classic old-school style versus high-tech expertise in the Expendables' most personal battle yet.
Official Site
Trailer
---
The Giver
(PG-13)
Jeff Bridges, Meryl Streep
- 1 hr. 31 mins..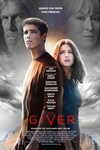 The haunting story of THE GIVER centers on Jonas, a young man who lives in a seemingly ideal, if colorless, world of conformity and contentment. Yet as he begins to spend time with The Giver, who is the sole keeper of all the community's memories, Jonas quickly begins to discover the dark and deadly truths of his community's secret past. With this newfound power of knowledge, he realizes that the stakes are higher than imagined - a matter of life and death for himself and those he loves most. At extreme odds, Jonas knows that he must escape their world to protect them all - a challenge that no one has ever succeeded at before.
Official Site
Trailer
---
Frank Miller's Sin City: A Dame to Kill For
(NR)
Rosario Dawson, Jessica Alba
- .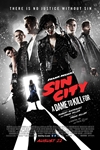 The town's most hard-boiled citizens cross paths with some of its more reviled inhabitants.
Official Site
Trailer
---
If I Stay
(PG-13)
Chloë Grace Moretz, Mireille Enos
- .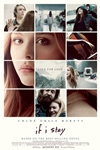 Mia Hall thought the hardest decision she would ever face would be whether to pursue her musical dreams at Juilliard or follow a different path to be with the love of her life, Adam. But what should have been a carefree family drive changes everything in an instant, and now her own life hangs in the balance. Caught between life and death for one revealing day, Mia has only one decision left, which will not only decide her future but her ultimate fate.
Official Site
Trailer
---
When the Game Stands Tall
(PG)
Jim Caviezel, Michael Chiklis
- .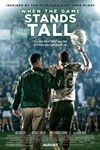 Inspired by a true story, WHEN THE GAME STANDS TALL brings to life the incredible winning streak of the De La Salle High School football team: 151 straight victories over 12 years. All along the way, as Coach Bob Ladouceur builds his seemingly invincible national powerhouse, he has emphasized purpose and significance rather than streaks and titles. But when real-life adversity leaves the team reeling, the Spartans must decide if the sacrifice, commitment, and teamwork they have always trusted in can rebuild what is now disintegrating around them
Official Site
Trailer
---
The November Man
(NR)
Pierce Brosnan, Olga Kurylenko
- .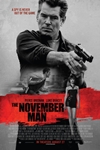 Code named 'The November Man', Peter Devereaux is a lethal and highly trained ex-CIA agent, who has been enjoying a quiet life in Switzerland. When Devereaux is lured out of retirement for one last mission, he must protect valuable witness, Alice Fournier. He soon uncovers this assignment marks him a target of his former friend and CIA protégé David Mason. With growing suspicions of a mole in the agency, there is no one Devereaux can trust, no rules and no holds barred.
Official Site
Trailer
---
As Above, So Below
(R)
Ben Feldman, Perdita Weeks
- .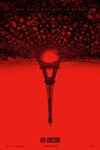 A thriller centered on two archaeologists in search of a lost treasure in the catacombs below Paris.
Official Site
Trailer
---
The Green Inferno
(R)
Lorenza Izzo, Ariel Levy
- 1 hr. 43 mins..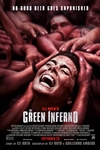 The story of a group of student activists who travel from New York City to the Amazon to save the rainforest. However, once they arrive in this vast green landscape, they soon discover that they are not alone… and that no good deed goes unpunished.
Official Site
Trailer
---
The Identical
(PG)
Ashley Judd, Angela Kerecz
- .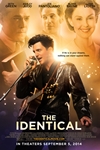 Identical twin brothers are separated at birth during the Great Depression. Their parents cannot afford to give them both a life beyond poverty, so one is adopted by loving family. Despite their very different upbringings, the boys' shared passion for music causes their lives to unknowingly intersect as they experience a powerful and mysterious connection often felt by twins. One of the boys becomes the most famous rock 'n' roll legend in the world, Drexel Hemsley, while the other, Ryan Wade, struggles to find balance between his love for music and trying to please his evangelist father and his devoted mother who have very different plans for his life in the ministry.
Official Site
Trailer
---
Atlas Shrugged: Who Is John Galt?
(NR)
Rob Morrow, Eric Allan Kramer
- .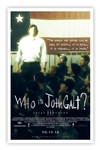 The U.S. is on the brink of financial collapse and government officials blame the wealthy. When the rich disappear, things get worse and mysterious John Galt may be involved.
Official Site
Trailer
---
Before I Go to Sleep
(R)
Nicole Kidman, Mark Strong
- .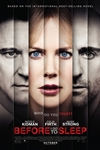 This psychological thriller is based on the worldwide best-selling novel about a woman who wakes up every day remembering nothing - the result of a traumatic accident in her past - until one day, new terrifying truths emerge that force her to question everyone around her...
Official Site
Trailer
---
Dolphin Tale 2
(PG)
Harry Connick, Jr, Morgan Freeman
- .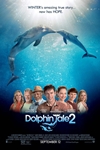 It has been several years since young Sawyer Nelson and the dedicated team at the Clearwater Marine Hospital, headed by Dr. Clay Haskett, rescued Winter. With the help of Dr. Cameron McCarthy, who developed a unique prosthetic tail for the injured dolphin, they were able to save her life.
Yet their fight is not over. Winter's surrogate mother has passed away, leaving Winter without the only poolmate she has ever known. However, the loss of Panama may have even greater repercussions for Winter, who, according to USDA regulations, cannot be housed alone, as dolphins' social behavior requires them to be paired with other dolphins. The team must find a companion for her before Clearwater loses their beloved Winter to another aquarium.
Official Site
Trailer
---
No Good Deed
(PG-13)
Idris Elba, Taraji P. Henson
- .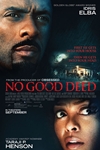 Terri, a devoted wife and mother of two, lives an ideal life that takes a dramatic turn when her home and children are threatened by Colin, a charming stranger who smooth-talks his way into her house, claiming car trouble. The unexpected invitation leaves her and her family terrorized and fighting for survival.
Official Site
Trailer
---
The Maze Runner
(PG-13)
Dylan O'Brien, Kaya Scodelario
- .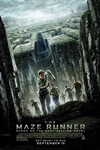 When Thomas wakes up trapped in a massive maze with a group of other boys, he has no memory of the outside world other than strange dreams about a mysterious organization known as W.C.K.D. Only by piecing together fragments of his past with clues he discovers in the maze can Thomas hope to uncover his true purpose and a way to escape.
Official Site
Trailer
---
This Is Where I Leave You
(R)
Rose Byrne, Timothy Olyphant
- 1 hr. 43 mins..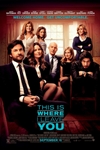 The Foxman family doesn't get along, and they haven't all been together in years. But when the patriarch dies, the whole clan is expected to fulfill his final wish and sit Shiva for him for an entire week. Now newly divorced, newly jobless Judd Foxman has to travel home to face his dysfunctional family, including his hot-to-trot psychiatrist mom, his sarcastic older brother, his unhappy sister and his too-perfect younger brother in an effort to see if family bonds will prevent them from killing one another.
Official Site
Trailer
---
Tusk
(R)
Justin Long, Haley Joel Osment
- .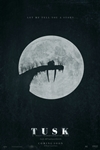 A journalist interviews Mr. Howe, a worldwide adventurer with amazing tales and an affinity for walruses.
Official Site
Trailer
---
A Walk Among the Tombstones
(R)
Liam Neeson, Ruth Wilson
- .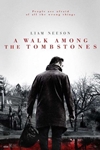 Formerly a detective with the NYPD, now a recovering alcoholic haunted by regrets, Matt Scudder has a lot to make up for. When a series of kidnappings targeting the city's worst drug criminals escalates to grisly murder, the circuit's ruthless leader convinces Scudder to find the culprits and bring them to bloody justice. Working as an unlicensed private detective, Matt sees what the police don't see and treads where they most fear to. Operating just outside the law to track down the monsters responsible, Scudder stops just short of becoming one himself.
Official Site
Trailer
---